Books, Films, etc.
If you have related books or films to add to the list, please send me an email to info [@] southsudaninfo.net.
BOOKS ABOUT SUDAN:
Below are books I've come across that have provided me with a better understanding of the situation in Sudan and Southern Sudan. The list may also include books about the Great Lakes region, the Horn of Africa and elsewhere on the African continent.
_____
Hilde F. Johnson (2011) Waging Peace in Sudan: The Inside Story of the Negotiations That Ended Africa's Longest Civil War — isbn 978-1-84519-458-1 — "It is a sad truth that waging peace is always much harder than waging war. Fortunately, it is infinitely more rewarding. The Comprehensive Peace Agreement (CPA) that ended Sudan's second civil war in 2005 took almost three years to mature and would never have been signed had it not been for the dedication of a small number of individuals from Sudan and the broader international community. Amongst the latter, Hilde F. Johnson, at the time Norway's Minister for International Development and now Deputy Executive Director of UNICEF, stands out for her tireless efforts to help bring the protagonists together." From the Foreword by Kofi A. Annan, Secretary-General of the United Nations, 1997–2006. Read book review.
_____
Dan Morrison (2010) The Black Nile: One man's amazing journey through peace and war on the world's longest river — isbn 978-0670021987 — "3,600 miles of hair-raising spectacle and adventure from Lake Victoria to the Mediterranean Sea. With news of tenuous peace in Sudan, foreign correspondent Dan Morrison bought a plank-board boat, summoned a childhood friend who'd never been off American soil, and set out from Uganda, paddling the White Nile on a quest toward Cairo—a trip that tyranny and war had made impossible for decades. Morrison's chronicle is a mash-up of travel narrative and reportage, packed with flights into the frightful and the absurd. Through river mud that engulfs him and burning marshlands that darken the sky, he tracks the snarl of commonalities and conflicts that bleed across the Nile valley, bringing to life the waters that connect the hardscrabble fishing villages of Lake Victoria to the floating Cairo nightclubs where headscarved mothers are entertained by gyrating male dancers. In between are places and lives invisible to the cable news and opinion blogs: a hidden oil war that has erased entire towns, secret dams that will flood still more, and contested borderlands where acts of compassion and ingenuity defy appalling hardship and waste of life. As Morrison dodges every imaginable hazard, from militia gunfire to squalls of sand, his mishaps unfold in strange harmony with the breathtaking range of individuals he meets along the way. Relaying the voices of Sudanese freedom fighters and escaped Ugandan sex slaves, desert tribesmen and Egyptian tomb raiders, The Black Nileculminates in a visceral understanding of one of the world's most elusive hotspots, where millions strive to claw their way from war and poverty to something better—if only they could agree what that something is, whom to share it with, and how to get there." from the website. From a "nomad who pursues every form of transportation imaginable to follow Africa's longest river," The Black Nile is "an evocative piece of reporting…a portrait of a fractured country just one spark away from a renewal of hostilities." – Joshua Hammer, The New York Times, Sunday Book Review.
_____
Rob Crilly (2010) Saving Darfur: Everyone's Favourite African War — isbn 978-1906702199 — non-fiction —  Africa is a continent riddled with conflict. Most are forgotten wars that rumble away unnoticed for years. Darfur is different. For five years an unlikely coalition of the religious right, the liberal left and a smattering of celebrities has kept Darfur's bloody conflict in the headlines. Rob Crilly arrived in Sudan in 2005 to find out what made Darfur special. He found a conflict very different to the one popularised by the Save Darfur movement. This was no simple genocide being carried out by Arabs against black, African tribes. Along the way he rides with rebels on donkeys, gets caught in a Janjaweed attack and learns lessons from Osama bin Laden's horse.
_____
Eric Reeves (2007) A Long Day's Dying: critical moments in the Darfur genocide — non-fiction — 978-0-9780431-4-8 — The main theme of this new book is that the Khartoum regime is committing genocide in Darfur while the international community watches in silence or with mere hand-wringing. Publication of such an important book, at this critical moment in the Darfur genocide, offers to government officials, academics, humanitarian aid groups, human rights organizations, as well as to the broader public an in-depth critical assessment of the current situation in Darfur. It also provides an unsparing assessment of the international community's diplomatic efforts, past and present, to respond to Darfur. Such an assessment comes at a defining moment. The world is watching clearly and yet responding weakly. Action is essential now if we are not to see a further extension of the international failures so conspicuous in Rwanda and the former Yugoslavia.
_____
Gabriel Meyer (2005) War and Faith in Sudan — isbn 978-0-8028-2933-3 ("War and Faith in Sudan is an important and timely book — a devastating account of the war the world still refuses to acknowledge." Christopher Merrill, author of Only the Nails Remain: Scenes from the Balkan Wars)
_____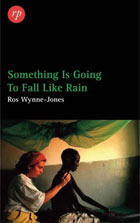 Ros Wynne-Jones (2009) Something is Going to Fall Like Rain — fiction — isbn 978-1-906702-04-5 — (In Adek, a tiny village in the sprawling desert of Southern Sudan, a community lives on a knife-edge of starvation and war, at the mercy of the bombs that fall from the sky like rain. When three western aidworkers are stranded here – a place where poets carry Kalashnikovs and rebel commanders wear pink dressing gowns- their presence brings hope and danger in equal measure. An ominous ode to Africa's violent beauty, Something is Going to Fall Like Rain is also a life-affirming reminder that love and happiness can co-exist with famine and conflict. "An authentic, well-written and deeply-felt portrait of the tragedy that is South Sudan" – John Le Carre).
_____
James Maskalyk (2009) Six Months in Sudan : A Young Doctor in a War-Torn Village — memoir — isbn 9780385665957 — ("Heartbeats. James Maskalyk has given us heartbeats. Heartbeats from nowhere. Heartbeats of a two year old baby that hasn't been breastfeeding and is 'swaying on the fence trying to decide' whether to live or die. Heartbeats of measles, diarrhea, tuberculosis, malnutrition – all normally just flat words, medical terms, but now with a distinct, deafening pahpoom… pahpoom… pahpoom. The heartbeats within our own chests, summoned to Abyei, Sudan." Calvin White, mental health counsellor and writer who lives in Salmon Arm, British Columbia, Canada.) visit book's website.
_____
Dr. Peter Adwok Nyaba (2009) The Politics of Liberation, An Insider's View — memoir — isbn — ("Although Dr. Adwok's Politics of Liberation covers the period 1983-1991, many of the book's critical lessons are still relevant in 2009. As noted at the outset, several recent internal and external factors may be enabling parties hostile toward Southern Sudanese liberation to exploit Southern divisions. And, the long-term consequences for the people of Southern Sudan could be disastrous. This book review should serve as a powerful reminder of the historical lessons so potently articulated by Dr. Nyaba." by by Laura Nyantung Ahang Beny, The New Sudan Vision (NSV).
_____
Emmanuel Jal (with Megan Lloyd Davies) (2009) War Child: a child Soldier's Story: a memoir — non-fiction/memoir/Sudan — isbn 978-0-312-38322-0 ("[Jal's] story as a Sudanese child warrior turned rapper is a tapestry of tragedy and sheer luck." – The Washington Post).  "War child is a story of a child who went to war, not a child born with the war within him. Emmanual Jal was seven years old when he leapt at the opportunity to go to school in Ethiopia; after losing his mother, being sent to war by his father, surviving a boat capsize in the River Nile and…" continue reading review by Sally Cervenak.
_____
Elijah Malok (2009) The Southern Sudan: Struggle for Liberty — isbn — biography/history/politics ("Unlike other publications, The Southern Sudan: Struggle for Liberty provides an in-depth view of the struggle from a veteran's perspective. Having himself lived the struggle and rising to the position of Commander in the SPLA, the author renders a story of the conflict of Southern Sudan right from the Juba Conference of 1947 and the August 1955 mutiny through the Anyanya Movements to the civil war and eventual peace. Using personal experience and accounts, he also carries with him the personalities and events that shaped the struggle and expresses his hopes and fears of the future of Southern Sudan." taken from book's back cover)
_____
Robert O. Collins (2008) A History of Modern Sudan — isbn 978-0-521-67495-9 ("Robert Collins has drawn deeply on his half-century of research on, and intimate knowledge of, Sudan to write a gripping account of what has been for much of the book a tragic history. At a time when Sudan's future is more uncertain than ever¿with the peace agreement with the south under strain and new conflict in Darfur—there could be no more revealing account of the making of this sutuation." Peter Woodward, University of Reading)
_____
Douglas H. Johnson (2007) The Root Causes of Sudan's Civil Wars — isbn 978-9970-02-299-1 ("It is a unique and authoritative guide to the war in Sudan, deeply informed by historical understanding and the first-hand research of an eminent scholar." John Ryle, Rift Valley Institute and International Eminent Persons Group on Slavery in Sudan)
_____
Jok Madut Jok (2007) Sudan: race, religion, and violence — isbn 978-1-85168-366-6 — non-fiction/history (An investigation by a Sudanese man who "delves deep into Sudan's culture and history, isolating the factors that have caused its fractured national identity. [Jok] critiques a country in turmoil and addresses what must be done to break the cycle of racism, poverty and brutality that grips Sudan and its people."
_____
Deng Manyok & Ochen' Polycarp Otieno (2007) Learn & Speak: Juba Arabic for Beginners, an English Juba Arabic Translation — no isbn — language/translation (This hard-to-find book is designed to teach English-language speakers the basics of Juba Arabic, which is a good primer to better communication with Southern Sudanese. I bought the book in Nairobi but I also heard it is available in Juba.)
_____
David Eggers (2006) What is the What: the autobiography of Valentino Achak Deng: a novel — non-fiction/memoir/Sudan — isbn 978-0-307-38590-1 (the book follows Valentino, on of the Lost Boys of Sudan, through the 21-year civil are that ended in 2005: his long walk away from the fighting with thousands of other boys toward refugee camps in Ethiopia and Kenya then eventually to the United States as a refugee.) —> link
_____
Waithaka Waihenya (2006) The Mediator: Gen. Lazaro Sumbeiywo and the Southern Sudan Peace Process — isbn 979-9966-25-480-0 biography/history/politics ("The Mediator is the remarkable story of one man who has demonstrated to the world that indde, Africa is capable of getting a remedy for her malaise. When he was assigned the task of mediating peace in the Sudan, General Lazaro Sumbeiywo braced himself for the onerous responsibility. For more than five years, this indefatigable and passionate military man travelled through the arduous journey of negotiations; navigated through delicate peace talks; waded through temptuous seas of interested parties, and eventually emerged victorious." quoted from book's back cover.)
_____
Deborah Scroggins (2004) Emma's War: Love, betrayal and Death in the Sudan — non-fiction/ biography/Sudan — isbn 0-00-655147-5 (Follows the life and death of Emma McClune, a British woman who arrived in Sudan as an idealist aid worker during the civil war and later married one of its notorious rebel leaders, Riek Machar. The book reads like a novel and meticulously tells the story of Southern Sudan despite the protagonist's brief collision with it. A must read for anyone seeking an initiation with this magnificent and tragic part of Eastern Africa.)
_____
BOOKS OF REPORTAGE OR ABOUT JOURNALISM:
Introduction by Ian Jack (2007) The Granta Book of Reportage, third edition — isbn 9781862078154 ("Since its relaunch in 1979, Granta has championed the art and craft of reportage—journalism marked by vivid description, a novelist's eye to form, and eyewitness reporting that reveals hidden truths about people and events that have shaped the world we know. Featuring distinguished writers and reporters such as James Fenton, Martha Gellhorn, Germaine Greer, Ryszard Kapuscinski, John le Carré, Marilynne Robinson, and John Simpson, as well as new talents Elana Lappin, Suketu Mehta, and Wendell Steavenson, the book covers some of the signal events of our time, including the fall of Saigon, the end of apartheid in South Africa, the massacre in Tiananmen Square, and the aftermath of the American invasion of Iraq.")
_____
Ryszard Kapuscinski (2001) The Shadow of the Sun — non-fiction/history/Africa — isbn 978-0-679-77907-8 (Kapuscinski is Poland's first and only foreign correspondent in the 1950′s. He is sent to cover Africa as the continent unravels from colonialism, providing him with insight into a continent where he has witnessed firsthand more than 38 revolutions. His knowledge of this period in Africa's history—and the journalistic integrity of his descriptions of the events and people he meets—has been invaluable for me, this first-time visitor to sub-saharan Africa.) —> link
_____
Ryszard Kapuscinski (1987) Another Day of Life — non-fiction/history/Angola — isbn 0-375-72629-2
______
Ross Howard (2008) My Tribe is Journalism: Conflict sensitive journalism handbook; special Kenya edition — isbn 87-92209-09-2 (International Media Support)
_____
OTHER RELATED BOOKS:
Carolyn Nordstrom (2004) Shadows of Power: Violence, power, and international profiteering in the twenty-first century — isbn 978-0-520-24241-6 ("This is a gripping account of what the author calls 'research into the shadows'—the often-dangerous world of the powerful and wealthy who inhabit global extra-governmental organizations. It is also about the dehumanizing effects of war and violence on the victims." Richard Goldstone, former chief prosecutor of the International War Crimes Tribunal for Rwanda and the former Yugoslavia)
_____
Ishmael Beah (2007) A Long Way Gone: memoirs of a boy soldier — non-fiction/memoir/Sierra Leone — isbn 978-1-55365-299-1 (A Long Way Gone is similar to What is the What, which tells the story of childhood as affected by war. Where Valentino escapes being absorbed into the rebel military as a soldier, Ishmael Beah is not so lucky. The killing he has witnessed and committed has not left him unblemished and his recovery is not easy. A fascinating read for anyone going to visit Sub-Saharan Africa!)
_____
_____
FILMS:
(courtesy: Rebuilding Hope)
Rebuilding Hope — USA/2009/Documentary/ — directed by Jen Marlowe ("As small children, Gabriel Bol Deng, Koor Garang and Garang Mayuol fled their villages in South Sudan due to civil war. They became a part of a group of thousands of other boys with a similar story, nicknamed "The Lost Boys" upon resettlement in the USA in 2001. In May 2007, Gabriel Bol, Koor, and Garang, now in their twenties, embarked on a journey back to Sudan to discover whether their homes and families had survived, what the current situation is in South Sudan, and how they can help their community rebuild after devastating civil war. Rebuilding Hope is a powerful record of Gabriel Bol, Koor and Garang's quest to find surviving family-members and rediscover and contribute to their homeland; it also sheds light on what the future holds for South Sudan in its precarious struggle for peace, development and stability. All proceeds from the film will go to support the health care and education projects initiated by the three young men the film features.") Click here for full review. Or here for LA Times Review.

_____
(courtesy Festival des Films du Monde de Montréal)
War Child — USA/2008/Documentary/92min — directed by Karim Shrobog ("Emmanuel Jal, born circa 1980, was taken from his family home in 1987 to fight in Sudan's bloody civil war. Jal spent nearly five years carrying an AK47 taller than himself, one of thousands of children uprooted from the villages to fight. Miraculously, he survived. To bear witness and to become an international hip-hop star with a message of peace for his war-torn land. The film is a journey through his words and his music that explore Sudan's tormented modern history, including corrupt leaders, genocidal warlords, and western indifference. Hopefully, Emmanuel's peace — his quest to make the world a better place through his music and activism — will prove to be far more significant than Emmanuel's former war." — Festival des Film du Monde de Montréal)
_____
God Grew Tired of Us — USA/2006/documentary/1h32min — directed by Christopher Quinn ("Winner of both the Grand Jury Prize and the Audience Award at the 2006 Sundance Film Festival, GOD GREW TIRED OF US explores the indomitable spirit of three "Lost Boys" from the Sudan who leave their homeland, triumph over seemingly insurmountable adversities and move to America, where they build active and fulfilling new lives but remain deeply committed to helping the friends and family they have left behind." —NewMarket Films)
_____
Other films about the East African region:
_____
(image from the film)
War Dance — USA/documentary — directed by Sean Fine and Andrea Nix Fine ("War Dance is a very special film that uses gorgeous cinematography and narrative film techniques to show the dangerous war-torn region of Northern Uganda through the eyes and words of three kids who live in a refugee camp–Dominic, Nancy and Rose—all of them between the ages of 13 and 14, but whom have suffered hardships that no child should ever endure, including the loss of family members before their eyes. The film follows the journey of their Patongo Elementary School to the annual National Music Competition in Uganda's capitol city of Kampala, and it shows how music and dance helps them to escape their problems for a short time while showing off their tribal culture." —Edward Douglas)